San Francisco area Residential Design & Drafting
PROFESSIONAL CAD DESIGN & DRAFTING FOR RESIDENTIAL CONSTRUCTION IN THE GREATER SAN FRANCISCO AREA

Welcome to the San Francisco Design Group! We offer professional Residential Design & Drafting services in the Greater San Francisco,Oakland, Berkeley, Palo Alto, Sausalito, Tiburon, Fairfax, East Bay & Marin county area for the following Residential construction projects. Our professional Building Design & Drafting team will assist you with the following projects:


CUSTOM HOMES
REMODELS
ADDITIONS
2ND STORY ADDITIONS
POOL HOUSES
CASITAS
GARAGE CONSTRUCTION
GARAGE CONVERSIONS
IN LAW QUARTERS
PATIO COVERS
BALCONIES
DECKS
Call our office Toll Free (877) 581-0866 to speak to someone regarding your project.



OUR PROFESSIONAL BUILDING DESIGN TEAM HAS EXTENSIVE EDUCATION, KNOWLEDGE & EXPERIENCE TO ASSIST YOU WITH THE DESIGN & PREPERATION OF ALL THE CONSTRUCTION DOCUMENTS YOU NEED. SO WHETHER YOURE LOOKING TO DESIGN A CUSTOM HOME, REMODEL YOUR HOME, ADD ON OR EVEN ADD A 2ND FLOOR, WE WILL MAKE YOU COMFORTABLE BY LISTENING TO YOU & HOLDING YOUR HAND THROUGH THE ENTIRE PROCESS.


Our Residential Design & Drafting Team has been satisfying clients in the San Francisco & Northern California area for many years. The San Francisco Design Group assists: Home Owners, Landlords, Developers, Contractors & Owner Builders. We do complete CAD Drawings for both Residential construction projects including the Title 24. All Plans are guaranteed through Permit, which means that any corrections that might be needed are included & performed in a timely manner.

We will even take your Construction Plans to the Building Department & walk it through the permit process.

We will coordinate all meetings necessary, pay all fees up front, if needed go to the local fire department & school to pay fees. We act as your agent & take care of walking your construction plans through the building permit process.

Simply put: We will do everything that is needed for you to get your building Permit in a timely manner. We can typically get a set of Construction Plans to you within 2-3 weeks for your initial review. After you review the plans & make any changes, we will make all changes & then complete the Plans with the Title 24. The entire process can take roughly 4-6 weeks depending on work load & complexity of the job!

Are you in need of Construction plans right away? Do you have an emergency & you need help immediately & time is of essence? We offer expedited building design & construction plan assistance for those in need. (Additional fees will apply for expedited service)

If you are starting from scratch, building a custom home, remodeling or building an addition. Every great home begins with a great plan. Start with your ideas or ours to obtain unique custom remodel or addition designs that work for you. We Offer Owner Builder Assistance in the San Francisco, Tiburon, Fairfax, East Bay & Marin area.

Design & Plans
Title 24
Permit Assistance
We provide Building Design & permit processing service in the following Northern California & Greater San Francisco & surrounding areas:
Broadmoor El Granada Devonshire Emerald Lake Hills Highlands- Baywood Park Highlands La Honda Loma Mar Menlo Oaks Montara Moss Beach Pescadero Princeton-by-the-Sea San Gregorio Sky Londa West Menlo Park Menlo Park Millbrae Pacifica Portola Valley Redwood City San Bruno San Carlos San Mateo South San Francisco Woodside Atherton Belmont Brisbane Burlingame Colma Daly City East Palo Alto Foster City Half Moon Bay Hillsborough Alameda Albany Berkeley Dublin Emeryville Fremont Hayward Livermore Newark Oakland Piedmont Pleasanton San Leandro Union City Ashland Castro Valley Cherryland Fairview Sunol San Lorenzo Alum Rock, Cambrian Park Willow Glen, East San Jose Alviso Santa Clara Saratoga Sunnyvale Campbell Cupertino Gilroy Los Altos Los Altos Hills Los Gatos Milpitas Monte Sereno Morgan Hill Mountain View Palo Alto Capitola Santa Cruz Scotts Valley Watsonville Corralitos Davenport Day Valley Felton Freedom Interlaken La Selva Beach Live Oak Mount Hermon Opal Cliffs Rio del Mar Soquel Pasatiempo Twin Lakes Alameda Alamo Albany Albion Alviso American Canyon Anchor Bay Angwin Annapolis Antioch Atherton Bay Point Belmont Belvedere Benicia Berkeley, Bethel Island, Birds Landing, Bodega Bay, Bodega, Bolinas, Boonville, Boyes Hot Springs, Branscomb, Brentwood, Brisbane, Burlingame, Byron, Calistoga, Calpella, Camp Meeker, Campbell, Canyon, Caspar, Castro Valley, Cazadero, Clayton, Clearlake Oaks, Clearlake Park, Clearlake, Cloverdale, Cobb, Colma, Comptche, Concord, Corte Madera, Cotati, Covelo, Coyote, Crockett, Cupertino, Daly City, Danville, Deer Park, Diablo, Dillon Beach, Discovery Bay, Dixon, Dos Rios, Dublin, Duncans Mills, East Palo Alto, El Cerrito, El Granada, El Sobrante, El Verano, Eldridge, Elk, Elmira, Emeryville, Fairfax, Fairfield, Finley, Forest Knolls, Forestville, Fort Bragg, Foster City, Freestone, Fremont, Fulton, Geyserville, Gilroy, Glen Ellen, Glenhaven, Graton, Greenbrae, Gualala, Guerneville, Half Moon Bay, Hayward, Healdsburg, Hercules, Hillsborough, Hopland, Ignacio, Inverness, Jenner, Kelseyville, Kensington, Kentfield, Kenwood, Knightsen, La Honda, Lafayette, Lagunitas, Lakeport, Larkspur, Laytonville, Leggett, Little River, Livermore, Loma Mar, Los Altos Hills, Los Altos, Los Gatos, Lower CA Lucerne, Manchester, Marshall, Martinez, Mendocino, Menlo Park, Middletown, Mill Valley, Millbrae, Milpitas, Montara, Monte Rio, Monte Sereno, Moraga, Morgan Hill, Moss Beach, Mount Eden, Mount Hamilton, Mountain View, Muir Beach, Napa, Navarro, New Almaden, Newark, Nicasio, Nice, Novato, Nut Tree, Oakland, Oakley, Oakville, Occidental, Olema, Orinda, Pacheco, Pacifica, Palo Alto, Penngrove, Pescadero, Petaluma, Philo, Piedmont, Piercy, Pinole, Pittsburg, Pleasant Hill, Pleasanton, Point Arena, Point Reyes Station, Point Richmond, Pope Valley, Port Costa, Portola Valley, Potter Valley, Princeton By The Sea, Redwood City, Redwood Estates, Redwood Valley, Richmond, Rio Nido, * Rio Vista, * Rodeo, * Rohnert Park, * Ross, * Rutherford, * Saint Helena, * San Anselmo, * San Bruno, * San Carlos, * San Francisco, * San Geronimo, * San Gregorio, * San Jose, * San Leandro, * San Lorenzo * San Martin * San Mateo * San Pablo * San Quentin * San Rafael * San Ramon * Santa Clara * Santa Rosa * Saratoga * Sausalito * Sebastopol, * Sheridan, * Sonoma, * South San Francisco, * Spanish Flat, * Stewarts Point, * Stinson Beach, * Suisun City * Sunnyvale * Sunol * Talmage * Terra Linda * The Sea Ranch * Tiburon * Tomales * Ukiah * Union City * Vacaville * Vallejo * Valley Ford * Villa Grande * Vineburg * Walnut Creek * West Menlo Park * Westport * Willits * Windsor * Woodacre * Woodside * Yorkville * Yountville


CALL OUR OFFICE TOLL FREE @ (877) 581-0866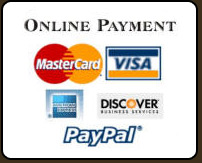 Testimonials
I am writing this letter as a matter of recommendation for the San Francisco Design Group. SFDG worked closely with Sylvania Lighting Services on a recent design/build project for PG&E. They provided a variety of blueprints, Title 24 calculations, and building permit management for us under some heavy time constraints.
SFDG performed professionally and helped us meet the customer goals. In many cases they were given little to work with, and asked to develop complete plot plans and layouts without any existing drawings or materials to work from. They proved to be innovative and responsive. If your business has design needs we would not hesitate to recommend them.


Peter Alpert
Executive Major Account Representative
Sylvania Lighting Services

Mike & Ophelia F. San Francisco CA


Thank you San Francisco Design Group for assisting us with our renovation project. Your preparation of construction plans and your facilitation of the permit process got our project off to a good start. With your assistance, that phase of the project was much easier and completed much sooner then we expected. We found your company and the subcontractors you referred to us easy to work with, and are pleased both with the quality of work done as well as the cost. Thanks again for your help.

San Francisco Design Group,



I would like to thank you and your company for the work you did to make our family room addition become a reality. After giving you our ideas, desires and wants, your staff did an excellent job drawing up the blueprints needed for the building permit. I like the idea of your company doing all the leg work pulling all the permits necessary. It was money well spent. Iíve attached some pictures of our completed addition. All inspections were completed with no errors. Except for the foundation and texturing of the walls, all the work was done by my wife Charlene and me. We had a great time doing this project. Now weíll sit back and enjoy it. Should I decide to build again, Iíll give you a call. Thanks again to yourself and your staff.

Jeff & Charlene E.

San Francisco, CA